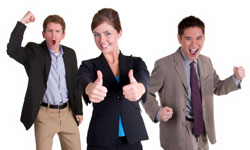 We at Corporate Placement & Liaisoning Services (CPLS) are dedicated to earning the trust and loyalty of our associates, clients, customers and the communities in which we operate. We do it by performing our work in accordance with our Code of Business Ethics and our core values of Customer Focus, Responsibility, Team Spirit and Entrepreneurship.
Our success in helping others realise their dreams is based upon the trust and loyalty they have in us. Trust and loyalty are the most precious assets of our business and we are accumulating it day by day.
Corporate Placement & Liaisoning Services (CPLS) is one of the renowned Placement & Liaisoning Consultants in India, engaged in providing a host of top-notch services, including Placement Services, Manpower Recruitment, Mass Hiring, Staffing Solutions, Human Resources Consultancy and Liaisoning Services.
At CPLS, Manpower requirements are met with an ease, speed and high standards of professionalism. Our huge list of clientele shows the loyalty and faith they have in our Services.
At the heart of our Recruitment Services, we aim at benefiting both employers and the job seekers. On the one hand, the employers, who are looking for business expansion or are in a shortage of staff, can approach us for the self-motivated, value-driven and result-oriented professionals. On the other hand, the job seekers, whether looking for a start of his/her career or for a progression, can get the opportunity like no other at our door. Our endeavor is to content both the employers and the job seekers to the fullest.
As a Liaisoning Service provider, CPLS has an expertise available with it, which can very efficiently handle the Liaisoning jobs for setting up any manufacturing plant. This includes obtaining all Licenses/permissions/approvals from Government/Semi Government/ Statutory Bodies from the stage of acquisition of land till making the plant fully operational. We make the life of any industrialist "hassle- free".