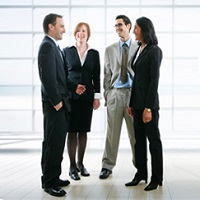 We at CPLS excel in providing efficient Manpower Recruitment Services to the clients. We are a one-stop destination for both Mass Hiring and Staffing Solution. We lay a reliable ground for the employers to hire energetic and multi-skilled professionals and that too as per their requirements. We are always able to provide the best possible recruitment mainly because of our dedicated team, careful selection process and extensive database. Therefore, when availing Manpower Recruitment Services, the clients can rest assured.

Mass Hiring
CPLS, being a professionally driven Recruiting Agency, we are able to provide efficient Mass Hiring Solutions to the clients. We understand that Mass Hiring is not as simple as it sounds. Therefore, we have employed result-oriented recruiters and HR consultants who are obsessed with providing top-notch Recruitment Services to the clients. With their support, we are always able to provide the clients with cost-effective and the best possible Mass Hiring Solutions in the minimum time frame.

Staffing Solution
CPLS has expertise in providing the clients with seamless and world-class Staffing Solutions. We are able to do that efficiently because we completely understand the staffing needs of different organizations belonging to different sectors. We provide staff to the employers only after carefully studying the requisition, after which we search the suitable candidates via various sources, screen them and line them up for the personal interview. We also do the background check of each and every job seeker. Be it any kind of staff – accounting, admin or any other – we can provide the right solutions for them all.